PROFESSIONAL NETWORKER ON THE MARKET
OF MODERN TRADE OF THE CIS COUNTRIES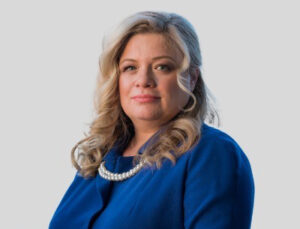 Dear Colleagues
Let me greet you on behalf of the EXIM EXPO team in our unique projects under the WORLD of TRADE brand, in which the main thing has been the DEALS OF PARTICIPANTS for 9 years!
Since 2013, together with you, we have created a bright galaxy of business events that have received recognition in different countries over the world. We greatly appreciate your trust for these years of cooperation and support!
Over the years of carrying out our projects, more than 300 leading retailers have attended us from 10 CIS countries and about 15,000 suppliers of goods, equipment and technologies for retail.
Several thousands of negotiations have been held and more than a thousand contracts have been concluded.
Market representatives and government officials from different countries have concluded hundreds of agreements, memorandums, and joint strategic decisions.
Our projects are unique, they have no analogues. Participants come to us for real contracts!
We do not hold traditional exhibitions and conferences! We always have closed projects, no one superfluous, so as not to interfere with the negotiations of the participants and the transactions conclusion.
We do not need extra advertising, we have been recommended by our participants to their partners for 9 years.
We create only working platforms where company executives can solve their issues and conclude contracts over aromatic coffee and high-quality discussion.
Throughout the years our partners are Ministries of different countries, Chambers of Commerce and Industry, agencies and funds for export development, associations and unions, leading international companies.
Information about us by years you can see in the presentation here.
Join the World of Trade, one of the best and selected, place where real deals are made at the same time and in one place.
We wish you successful negotiations, long-term contracts, reliable partners as a result of participation in our projects!
Subscribe to our news and be among the first to register!
Elena Sargaldakova
World of Trade Project Founder